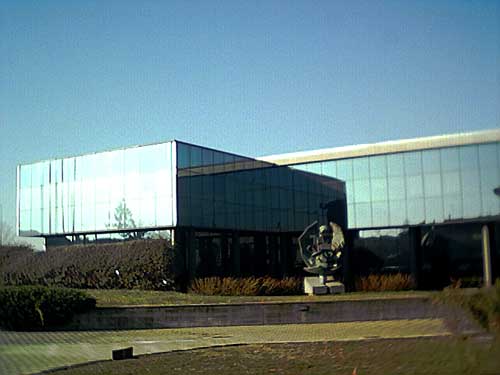 The firm Sap srl, with its different system meeting any requirement in the field of the realization of aluminium door and window frames, fulfils the many demands of architect, the designer and the user, as for thermal insulation and sound-proofing. We offer normal or thermo-insulated section bars, which can be anodized to get the following colours: natural, bronze, brown and black, and varnished in any colour.
The lines we have adopted permit us to offer: wing door and windows frames pivot sliding parts lock up, complete facades verands, partitions, reticular structures.

The building used for work, sport, commercial and social activities, present many functional and architectural requirements. The many possible utilizations of our aluminium window and door frames make them meet all these requirements; from the very simple frame to a complete facade, including all intermeiate types. Sap srl can realize any design and arhitectural solution.
For any further information, please contact us by e-mail.